Although I was born in 1948, I only started following my painting inclinations in 1995.
I had always wished to be able to paint, and there was a time in the late seventies when I spent about a year pencil sketching faces and scenery, but I never seemed to find time to take up a couple of brushes and paint in colour.

I remember a local artist giving me a length of canvas and encouraging me to paint in colour, telling me that was where the satisfaction of painting lay. I still have the canvas, but it is still empty.
Indeed, I have my wife Simone to be thankful to, because she started me off. She had long realised and appreciated my love of art, which made her buy me a Holbein watercolour set for a birthday. Despite this meaningful gift, the box lay idle for years, and it took me relatively long to convince myself that I had to make a start.
So it was that one fine day in 1995, I colour-painted the bastions of Mdina, with the cathedral dominating the skyline and the panorama. This first attempt was a complete failure, but I was undaunted and tried again. Albeit lacking technique and finish, I was quite pleased with the result. What really mattered was that this time I fully understood that I could do it, and what I needed most were patience and determination, which I knew I had.
I still treasure these first paintings, as they show the long way I've come, modestly said of course! I've not looked back since these first attempts, but kept painting regularly and with a consistent will to do better.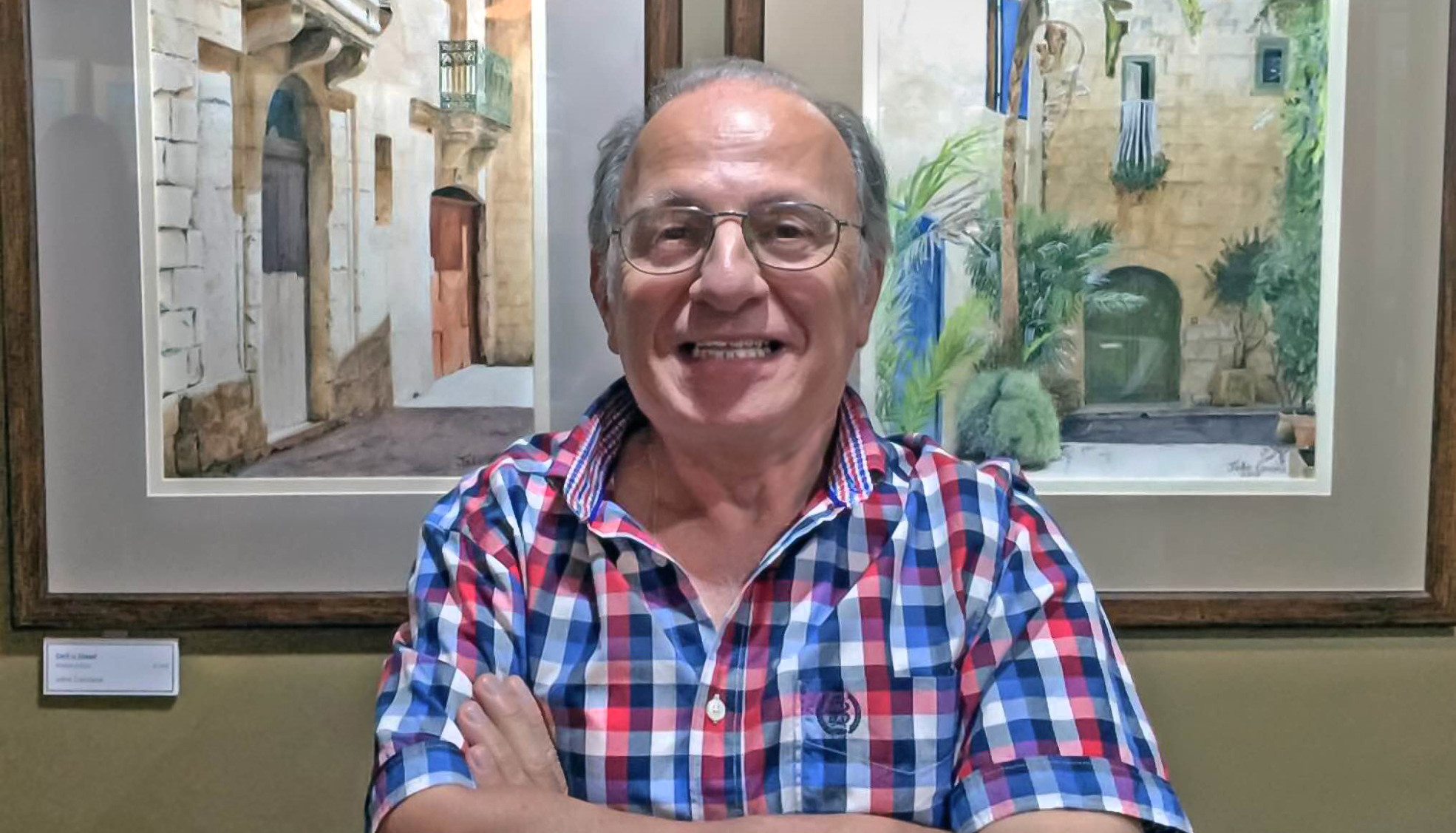 All this means that I am a self-taught artist. My preferred medium is watercolours, but recently I've experimented with gouache, and would like to do the same with oils.
My favourite topic is 'all that Malta is'. It follows then that my paintings abound and overflow with a nostalgic quality, be it a narrow street, a wayside chapel, a fishing boat, a quaint building, a winding path, a rustic or village scene.
In my paintings I mostly focus on the colours which characterise Malta's blue skies, honey-coloured buildings and rugged countryside, because I strongly believe it is only through colour that we can be truly absorbed and so transported to the land that is being depicted.
Thanks for taking time to view my work,
John Caruana